For nearly 10 years the company "The Dredgers of Ukraine" has been specializing not only in providing dredgers services, but also in manufacturing, repair and maintenance of own brand DRW suction dredgers.
Завод производства земснарядов Земснаряды Украины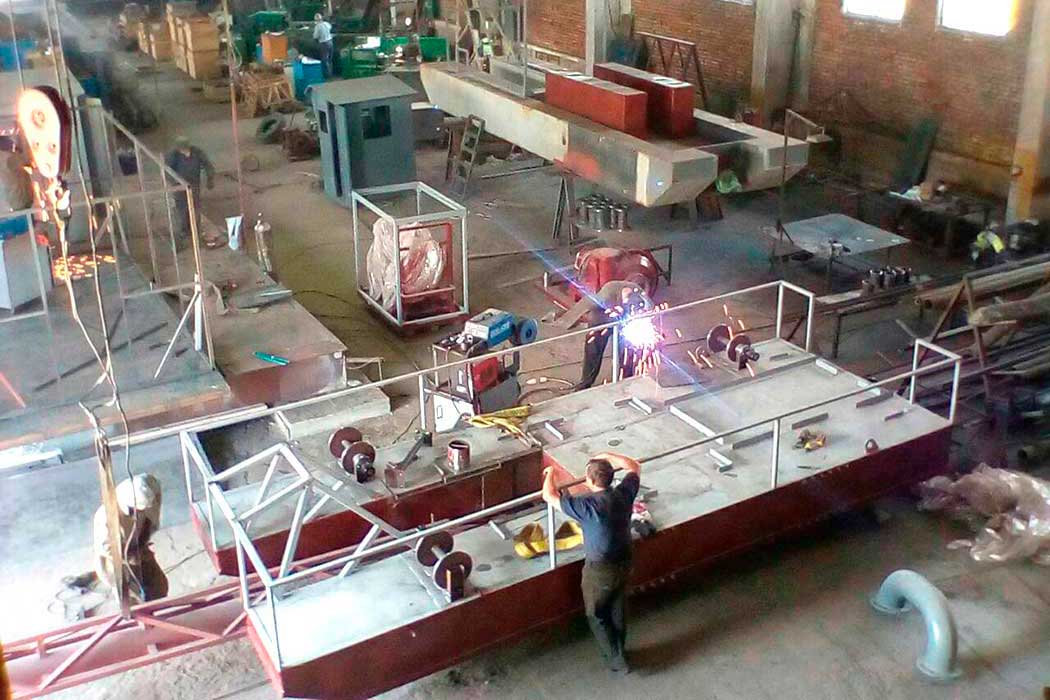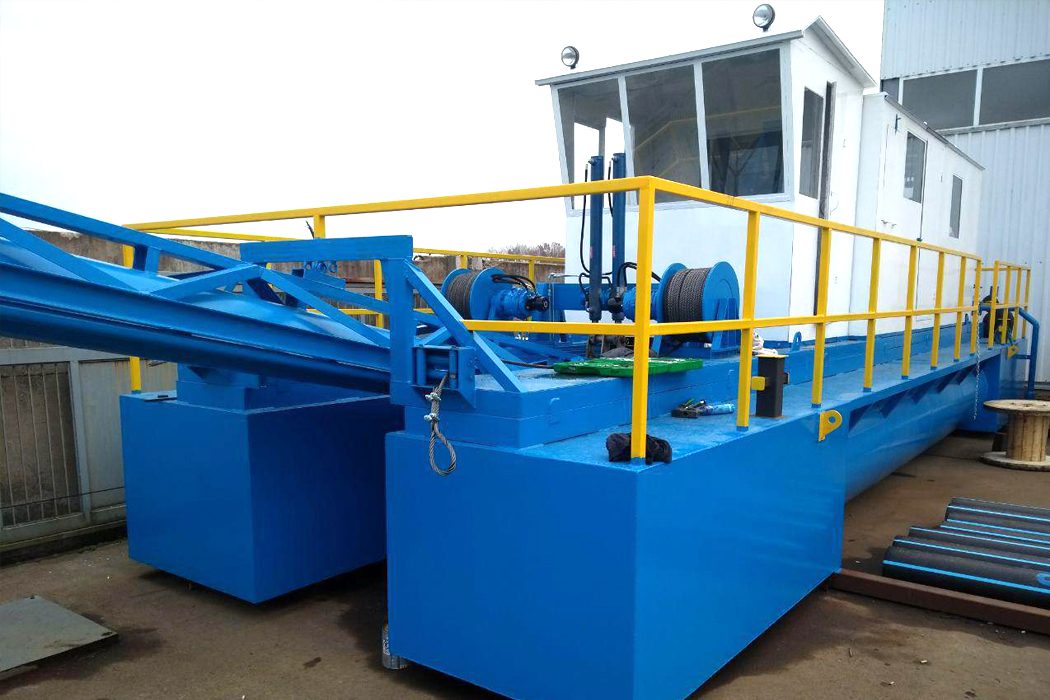 Nowadays, suction dredgers of different class and level of output which are equipped with additional component parts and optional equipment for machinery are represented in the production line of the company in full compliance with accomplishment of tasks requirements and features.
We are pleased to offer you a series of suction dredger of our own production:
Dredger for dredging
Dredger DRW-250/25D

Jet Dredger DRW-250/25D

Dredger DRW-400/20D

Dredger DRW-400/40D

Dredger DRW-500/30D

Dredger JSD DRW-1600/25D

Dredger DRW-1600/50 (Marine)

Dredger DRW-1600/50 (Marine)

Dredger DRW-1800/35D

Dredger DRW-2000/67D

Water Excavator DRW

Hotel on Water (project)

Barge DRW-80

Water Harvester DRW

Water Excawator DRW-65

Water Excawator DRW-66

Dredger DRW-400/20DLE
Our specialists are always happy to help you choose and buy a dredger, which completely requires demands of intended application. Here you can choose an equipment of various types, which differs in soil development depth, pulp removal length, weight and size, output of pumping equipment, complete additional equipment and other indicators.
Real experience in operating of our own suction dredgers is considered to be the main advantage in manufacturing of such equipment. It often happens that an experienced bagger and a dredger manufacture have never seen each other. Meanwhile, the operator is better aware of peculiarities of work in different types of water bodies, soil and other conditions, this is he who has to provide maximum efficiency of equipment and, consequently, its economic advisability. That's why we use the experience of our own operating dredgers of various types to offer the market a series of appliances designed to meet the requirements, wishes and comments of those who deal with them. In fact, to confirm these words, we successfully use our own design dredgers offering them all over the territory of Ukraine.
And in order to record the efficiency of use of dredges our development does not become empty words, we will promptly conduct a detailed briefing for customer operators on features and rules of work with the equipment, safety, subtleties derive maximum benefit for each individual hour of work equipment.
Also we are always ready to meet our customers and partners demands, equipping standard models of dredgers with additional components to enhance their functionality, reliability and performance. The list of optional equipment that is ready for installation on a particular type of dredger include: propellers, winches, screw and rotary cutters, air-conditioning systems for residential and baggers' modules, coal slurry pipelines, hydraulic boom lifting system, hydravlic ground scour equipment and other.
7,022 total views, 2 views today